How to Join
New Members
So, you would like to get involved in the UK's most popular Watersport? You're not alone! Leeds is a popular Canoe Club and to manage the demand of our Introductory course we have a waiting list. We try to keep this as short as possible but a wait of one or two months is typical depending on the time of year. Leeds Canoe Club is one of, if not the, most active White Water club in the region and we have a very strong social focus. We think we're worth the wait.

Introductory course * New Members - Please Read *
If you are brand new to canoeing, then our  introductory course, carried out in the comfort of a warm swimming pool, is for you. Just asking to be put on the waiting list. If there is a group of you, don't worry, just make it clear on the e-mail and we'll make sure you all start together.
You will receive an e-mail with the date of your first session. Location information can be found here.
Come down for 19:45 to allow time to fill out a form. Bring your usual swimming gear, some people like to wear a t-shirt as well. When you arrive ask at reception if you are not sure who we are (members holding two metre long paddles does often give us away though). The session starts at 20:00.
We run introductory courses starting every 4 weeks. Your introductory course is two sessions, and you can take these two sessions in any of the three nights available during your intake period . Sessions are tailored to the experience of the group and the speed of progression but they will loosely follow the structure below.
Session 1:
Group introduction
Introduction to the kit you will be using
Introduction to the basic strokes and time to practise them.
Session 2:
Recap of basic strokes.
Using the hips to control the boat.
Working in a group to recover from capsizes.
Free time to practise
So you've done your two sessions – what now?
There is only so much that can be taught in the pool. To really start
progressing your paddling it's time to get onto the river. At this point we will ask you to become a member of the club, this ensures we have the required insurance to take you on the river and means you can use all of our club equipment free of charge. Membership comes with a host of other benefits and is very reasonably priced. There are more details below.
Sunday Beginner trips:
These run approximately every other Sunday, all year round, and are a great way to get out. There will always be experienced river leaders on trips and they will be able to offer coaching advice.
Thursday evening river sessions:
During the summer we would recommend coming along to the evening river sessions. Thursday evening is a structured coaching session and the perfect progression from the pool sessions.
Tuesday evening river sessions:
During the summer we have club nights on the river. Typically these are not structured coaching sessions but provide a great opportunity for beginners to practise on moving water.
Pool Sessions –:
Even though you're no longer a 'new starter' you are still very welcome at the pool, it's open to paddlers of all abilities and is a great place to catch up with everybody.   

If in doubt about what to do after your introductory pool sessions just ask one of the coaches.
Upcoming trips and events are advertised through the mailing list and the facebook group, so if you haven't already, sign up.
If you have some kayaking experience already
If you have some previous experience and are of a reasonable canoeing standard, then you can join us straight on our river sessions. Again, please contact Steve first to let us know you wish to join, and include a short description of your experience. We don't want to direct you to a  2 star training session if next weekends advanced trip may be more appropriate.
Join Online
The club now has on online membership system where you can fill in your membership form and pay your membership fees online. This is the clubs preferred method for members to join/renew. Boat bay fees, weekend trips, socials and other events can also be signed up for and paid for through the site. (You can still use the online system but choose to pay by cash or cheque if you wish.) Click the link below to visit our membership site:
Leeds Canoe Club - Membership Site
If you prefer, you can still fill in a paper membership or boat storage form. Simply print out and hand in to a member of the committee
Click Here to open up the Membership Form
Click Here to open up the Boat Bay Storage Form
Membership Costs
Membership runs for twelve months from the date of purchase
Current membership rates are:

Adult Membership £35
Student Membership £25
Child Membership (up to 18 Yrs) £15
Family Membership £45
Current fee per kayak in the boat bay is £20
Current fee per Open Canoe in the boat bay is £30
BCU Insurance - £3 Adults per year, £2 Children per year
Membership Categories
All membership categories include:
Use of club kit for organised club sessions. i.e. Boats, Paddles, Helmets, Spray Decks, Buoyancy Aids.
Attendance of all club Sunday or Weekend trips (providing the trip is appropriate for your paddling experience).
Attendance of all club social events
10% discount at Robin Hood Watersports
Eligibility to apply for a Club Training Grant (after 12 months)
Full Membership: This gives the holder full voting rights and is only available to those over the age of 18
Student Membership: This entitles anyone in full time education (University or College) a reduced membership price. The holder carries the same rights as that of a full member.
Family Membership: This entitles the holder, partner, and two of their children, (additional children £5 each), under the age of 18 to use the clubs facilities; the holder also carries the right of a full member.
Child Membership - This entitles the holders children to use club facilities. The holder also has full voting rights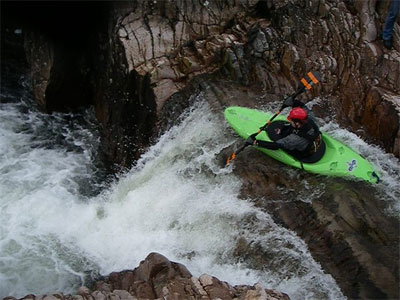 © Leeds Canoe Club 2018